Family Military Service
By Mark West Birdsong

---
Family Tree | Family Stories | Military Service | Family Photos | Family History | Cemetery Photos
There were several people that I know of that contributed to major military service. My grandfather, on my mother's side, Sumner McBee Williams, was in the Army Air Corps (pronounced core). When in the Air Corps, he lived in Italy. He flew in a B-24 Liberator. A group of planes together is called a formation. My grandfather usually led a formation. He fought in World War II, and back then the bombs were not computer guided. You had to be very precise when dropping the bombs so that they hit their targets.

Captain Sumner McBee Williams, Jr.

B-24 Liberator crew
Capt. Sumner McBee Williams on left end of back row

Bomb run over Austria.
Picture taken by Capt.
Sumner McBee Williams

B-24 Liberator
On one bomb run, my grandfather and his formation bombed enemy territory, and on the way back to base, they encountered flak (a type of anti-aircraft artillary) coming up from the ground. Two of the four engines the plane had were wiped out, so he was flying low above enemy territory. He still had to fly over the mountains to get back to base. He had to decide whether to crash land on enemy territory, or try to make it over the mountains. He decided to take the mountains, and barely made it over them. When he got back, the maintenance crew told him that a flak was 1/8 of an inch away from hitting the fuel line, which would have destroyed the plane, and the 10 people who were on it.

My great-grandfather, Sumner McBee Williams, was a soldier on the ground in World War I and to an extent in World War II. He didn't die in the war. He died of a heart attack. In World War I, the soldiers used horses to pull the cannons, or for troops to ride on. My great-grandfather had to train the horses. He went to a military academy called West Point.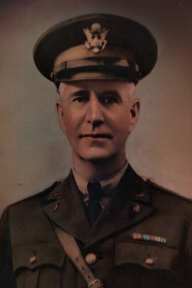 Colonel Sumner McBee Williams


My great-great-grandfather, James T. Williams, enlisted at Greenville in Company A, Sixteenth South Carolina Infantry before age sixteen, and served throughout the Civil War. He was in campaigns in South Carolina, Georgia, Alabama, Tennessee, and Mississippi.

My grandfather on my father's side, Henry W. Birdsong, Jr., was a civilian flight instructor for the army during World War II. Near the end of the war, he enlisted to the Navy and was sent to the Pacific Ocean to fight the Japanese. He was stationed in Hawaii when the war ended.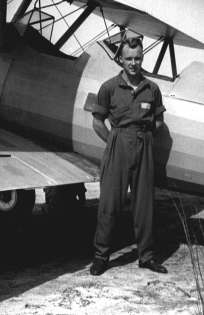 Henry Walter Birdsong Jr.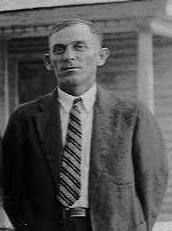 My paternal great-grandfather,
Jacob West, was stationed in France
during World War I.
Henry McCoy, John Lowe, Major Croom, and George Herndon all served in the American Revolution. Captain Major Croom was a member of the Committee of Safety for the district of New Bern during the Revolutionary War.
James Birdsong volunteered to serve in the war of 1812. He enlisted at Eatonton, Putnam County, Georgia.
Lott A. Croom died of typhoid pneumonia while a soldier in the confederate army during the Civil War. He died five months before his daughter, Mitt Croom, my great-great-grandmother, was born.